News
May 08, 2018
NEWS FROM...KULPER & COMPANY

Dear KULPER & COMPANY Network Members:
I trust that you and your family are doing well.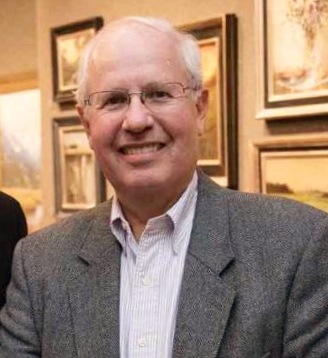 Keith D. Kulper, President & Founder, KULPER & COMPANY
KDK Musings
2018 is well underway---corporate earnings growth and business conditions are very good. While the stock market, the best predictor of future business conditions, has shown some jitters, overall economic conditions are solid. Unemployment is now 3.9% with prospects for continued tightening as organizations move ahead to fill critically important positions.
Personal Career Implications: This is a great time for top performers to test their market worth and see if the grass is, indeed, greener on the neighboring pasture. There are many interesting job opportunities available now which will offer higher compensation and personal career growth.
The FED will continue to raise rates in 2018 and into 2019 in their effort to normalize the spread between the cost of funds and the rate at which money can be loaned to qualified borrowers to spur further expansion. Conditions are very good for the banks and appear to remain that way provided banks don't get ahead of themselves by chasing after business from unqualified borrowers. Banking is a great business when it runs smoothly—and a terrible one when it gets out of balance due to overly ambitious managers. There are worries that the Treasury Yield Curve will invert over the next year which would likely signal economic recession. The FED needs be careful. The people on the FED Board of Governors are very smart so I believe that they will adjust their stated monetary policy goals as needed and keep the economic expansion moving forward.
In recent months we have seen an outpouring of strong political sentiment on such issues as women's rights, gun control, the environment, international relations, world trade and immigration. The key challenge ahead centers on quality of life which can be addressed provided our economy continues to operate smoothly and the right domestic and international policies are pursued by our leaders. We will emerge from this current era stronger and more resilient because we must.
We are recently back from a trip to Japan and China which was a personally enlarging experience in so many ways. My wife Denise and I visited the capital cities of Beijing and Tokyo (as well as the great city of Hong Kong) where we met and talked with a wide array of business leaders, university officials and many others.
Among the many take-aways from our month-long trip to China and Japan is the perception that the people in China and Japan are very much like Americans in many ways; they are kind and genuinely friendly. The impact our culture has had on the modern version of their respective countries is profound, but we would be naïve not to realize and respect the power of the traditional views and domestic interests of these countries. What made America great before and after WWII was its willingness to defend and promote democracy, support globalism and help former foes recover their economic and political footing. Efforts like the Marshall Plan, NATO, the United Nations and open trade and immigration policies are prime examples of American initiatives. Economic growth must be seen to be beneficial for all, however, and it can be if our leaders keep our core values in mind. America's influence is based upon building mutual beneficial relationships with people all over the world.
Some personal news: Our family welcomed a new member this past fall: Florence "Flora" Marjorie Toniatti joined the family on October 5. Her big sister Iris, now 3 ½, is thrilled…. as are we all. We lost Flora's namesake, Denise's mom, Florence Kenny a few weeks ago; she was 96 and lived a great life. Our son's Father in Law, Tsui, said it best: "In China when a person lives a long time we try not to shed tears when they depart this life; we are happy because they were able to give so much to their families during their long life". This is how we feel about Florence. She endured the Great Depression, WWII and flourished during the 50's and 60's as she raised her family, was a long-time employee of NASA and enjoyed the fruits of post war America. She will be greatly missed but the wisdom she imparted and lovingly shared with us over the years will be with us always. Godspeed, Flos!
Our son, Sloan was awarded his doctorate last fall from Hong Kong University and is now working to build up his medical device company, LifeSpans Their first product, an advanced bone screw, is going through FDA approval. The management team is hard at work raising capital to fuel their longer-term growth. It is an exciting time for Sloan and his colleagues. Denise and I are enjoying traveling the world and being with our family and friends whenever we can. Life is good.
Do you have any current hiring needs?
Have you considered using a search firm to put extra emphasis on getting key positions filled by top level candidates?

Here is how KULPER & COMPANY can help.
We are interested in accepting and working on search assignments to fill positions that are critically important for your organization's growth and development. This is our 21st year of operation; we have the professional experience and track record in a wide array of industries and organizations to successfully tackle your hiring needs.

The Right Candidate at the Right Time
We will work closely with you throughout the search to assure that you meet and evaluate a sufficient number of highly qualified/motivated candidates from which to make your final selection.
If you are ready to move forward with a key search for your organization then KULPER & COMPANY is interested in hearing about your hiring need.


Let's talk…
KULPER & COMPANY
(973) 285-3850
contact@kulpercompany.com

Again, I hope all is well with you and your family and that we will have an opportunity to speak soon; please let me know how you are doing and be in touch if you think KULPER & COMPANY can be of help with your hiring needs.
Peace,
Keith