News
March 10, 2016
NEWS FROM....KULPER & COMPANY

March 10, 2016
Dear Contact Network Member:
We hope all is going well for you.
On March 10, we will begin our 19th year of executive search consulting service to corporations, higher education institutions and not for profit association clients.
Highlights:
New Search for Drew University; details discussed in this edition.
KULPER & COMPANY is pleased to be an official supporter of the
National Academy of Inventors Conference Washington, DC, April 14-15, 2016.
CRISTO REY New York High School: A new model for high school education that transforms lives.
NEW SEARCH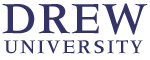 Madison, NJ
Budget Director
KULPER & COMPANY was retained late last year to lead the search for a new Director of Purchasing for Drew University which resulted in the recruitment of a highly qualified purchasing and financial professional; the hired candidate will be starting on March 14.
We are very pleased to announce our next search for Drew University for the Budget Director. A professional with 8+ years of experience is needed who will be able to work closely with key members of the university management team to establish the annual operating budget, track actual versus plan variances throughout the fiscal year and complete timely analyses.
This is a great opportunity for a seasoned financial manager with proven technical, analytic and communications skills to work closely with senior university administrators and presidential cabinet members in the preparation and continuous review of the annual operating budget of the university.
To learn more about this opportunity, please click here to view the detailed position prospectus.
Please share information about this search with your network contacts.

Joining such esteemed organizations as the Lemelson Foundation, Johns Hopkins University, the Smithsonian Museum of American History, Georgetown University and renowned law firms specializing in patent counsel, KULPER & COMPANY is a proud supporter of 2016 NAI CONFERENCE entitled, "Building on Foundations of Innovation" scheduled to take place on April 14-15, in Washington, DC.
The mission of the National Academy of Inventors® is to honor academic invention; recognize and encourage inventors; enhance the visibility of university and non-profit research institute technology and innovation; encourage the disclosure of intellectual property; educate and mentor innovative students; and translate the inventions of its members to benefit society.
For any person curious about some of the most important new knowledge being created in the world this is a terrific opportunity to hear directly from the inventors themselves, many of whom are chaired professors in such fields as biomedicine, mechanical engineering, physics and other important areas of inquiry. University presidents, chief academic officers and key leaders in government and business also attend and present at the conference.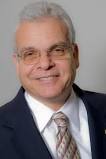 Founded by Dr. Paul Sanberg, SVP Research, Innovation & Economic Development University of South Florida the NAI is fast becoming one of the most important organizations in the area where academic research fuels the development of new products and systems that change our lives. Paul has brought his same boundless energy and enthusiasm that stimulated USF's impressive growth in its level of funded research, to the goal of making the NAI the vital and important organization it is today.
If you have a passion for invention you will find the NAI to be of real interest.
Cristin A. Dorgelo, Chief of Staff, White House Office of Science and Technology Policy will be among the group of notable keynote speakers at this year's conference, along with Drew Hirschfield, Commissioner of Patents, US Patent Office, Victor Dzau, President, National Academy of Medicine and Emery Brown, Edward Hood Taplin Professor of Medical Engineering and of Computational Neuroscience, Massachusetts Institute of Technology.
Please click here to view registration details about the upcoming NAI Conference, April 14-15 in Washington, DC.

We learned about this great organization a few years back from a long-time close friend who became a Cristo Rey supporter through his association with the school president, Fr. Joseph Parkes, SJ.
Fr. Parkes, pictured below, told us the story of how Cristo Rey was started when we visited with him and his staff a few weeks ago at the school which is located in the East Harlem neighborhood of New York City.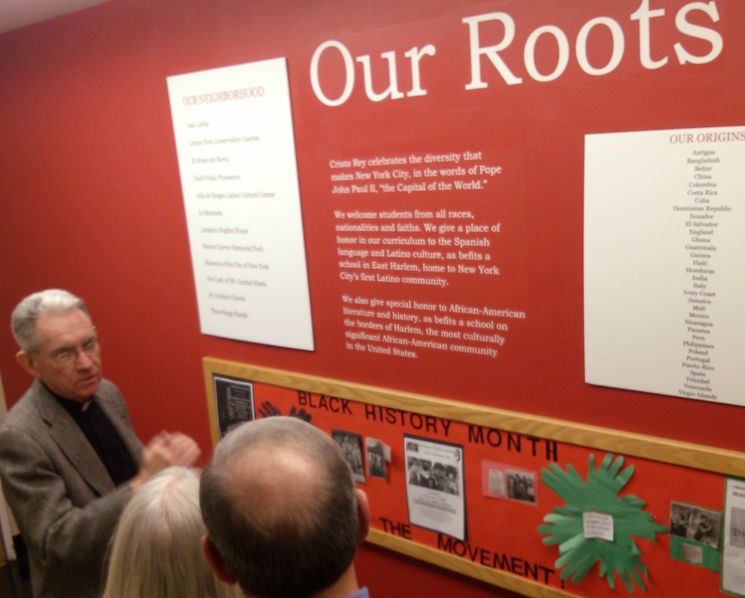 Cristo Rey New York High School (CRNYHS) is part of a national network of Cristo Rey High Schools designed to provide a first rate high school college preparatory and life training experiential education. Annual tuition for a student attending CRNYHS is very modest; it is only $2,000. Nonetheless even this low annual tuition is largely unaffordable for the families of most of students. In order for a Cristo Rey school to be able to fulfill its educational mission it must be financially sustainable and a great approach to making that happen has been created.
One of the founders of the Cristo Rey national network came up with the idea that students could help pay a portion of their tuition through regular part-time work. The benefits of this approach are amazing; this money helps to bring in much needed funding and provides Cristo Rey students with invaluable experiential learning that will help them throughout their professional and business careers.
Cristo Rey students all work one day per week at a job they share with fellow students. For CRNYHS the roster of companies and organizations involved in providing student jobs includes: Citicorp, JP Morgan Chase, Interpublic Group, Pfizer, Russell Reynolds, Milbank Tweed, New York Life Insurance, Salvatore Ferragamo, Harper Collins, Major League Baseball and many others.
The students---many of whom have yet to experience life beyond the confines of their immediate neighborhoods---are provided with an invaluable opportunity to expand their view of the world and life while attending high school. Through a highly organized system of feedback Cristo Rey student employers keep the student advisors at the school fully informed about the performance and progress of each student worker. Through it all the students not only earn much needed money to help pay their tuition, but also acquire real world lifetime skills that will serve them well in the years ahead. For example they are taught the importance of listening to instructions, asking questions and then completing tasks effectively and "on time". The confidence that comes from doing good work is just as important as earning good grades.
What teenager couldn't benefit from an education like this?
I have recently been endeavoring to introduce more Manhattan based companies to Cristo Rey's coordinator for their part-time job share program, Ms. Catalina Guiterrez. Catalina holds her BS from Georgetown and JD from Boston College; my Alma Mater!
If your company or organization has more than 200 employees and is based in Manhattan there could be an opportunity to get involved with the work of this great school. CRNYHS needs more companies to be willing to provide a shared work study job. The content of the job can vary depending on the organization's needs but generally they involve support roles in departments like: HR, Marketing or IT. Catalina and the CRNYHS staff work very closely with every student involved in the job share program.
If you are interested in learning more about this great program, please reach out to Catalina directly; I know she will appreciate hearing from you.
Your action will make a tangible difference
Here is an example of how Cristo Rey changed the life of one young man…
http://www.bc.edu/publications/chronicle/FeaturesNewsTopstories/2014/features/scholarship-winner-relishing-bc-experience.html?cq_ck=1413469135376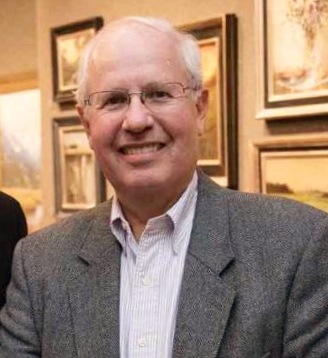 Keith D. Kulper, President KULPER & COMPANY, LLC
KDK Musings
We are grateful for the confidence that our clients show in our firm; 2016 marks our 19th year of service to corporations, universities and not for profit organizations that retain KULPER & COMPANY to assist them with their mission critical hires.
We tailor each search to the exact client need because each hire is unique.
March 10, is my Dad's birthday. I picked that date as the official start date of KULPER & COMPANY to honor him. Like so many others from his generation he served in the Army during WWII, got married (to my amazing Mom, Haydee), started a family, went to college on the GI Bill while working a full-time job and then proceeded to work hard all his life and devote himself completely to the well-being of his family. M. George Kulper was a great man who continues to inspire me today for what he did and how he did it; Happy Birthday, Dad!
This first quarter of 2016 has made me think that I need to give up on all forecasts of the stock market----I said the DOW would be at 19,250 by year end 2016. I wasn't alone with this prediction i.e., a 10% gain over year end 2015. Some of my friends would say:" What were you thinking, Keith?" Dearly departed fellow New Jerseyan Yogi Berra might say though: "Hey, kid stop worryin'---it ain't over 'til it's over…." And that is an apt point of view, I believe. Since the bloodletting started in early January, soon after the rise in the overnight bank borrowing rate instituted by Fed Chair Yellen, the bears gleefully roamed and did well. But now as March comes in like a lamb---yesterday the temperature was in the high 70s in NJ---the market players seem to have a brighter more confident view of the economy for the rest of 2016. As I write musings today, the DOW is 17,030 and the S&P is near 2,000. Unemployment is now 4.9%. How is your company, university or not for profit organization fairing? I would be interested to hear so drop me a line.
To listen to the presidential candidates go on about the issues in their outrageously racaus debates---sometimes I have to wonder…to borrow from the Talking Heads song Once in Lifetime :
" And you may ask yourself.
Well…how did I get here?"
Indeed. For those of you who are feeling discouraged or appalled by this display, take heart: it was worse back in the 1800 election when the Jeffersonians and Burrites were at each other's throats and in many of the subsequent presidential contests since that time. America is the great experiment that works. DeTouqueville wrote eloquently about this in his Democracy in America which I heartily recommend. Take it out of your library and flip through it…you will learn something you didn't know about the Pilgrims, how the Township system originated and continues to operate today and other fascinating details about the foundational efforts that informed and inspired the hard and dangerous work they did. The federal system we have today, envisioned by Madison and Hamilton, remains the greatest source of our strength as a Nation. It is a huge apparatus that drives innovation, creates new jobs, ensures our security, educates us, maintains our health and facilitates our unique American way of life that is continually developing. It is a system that remains resilient for its depth of vision and abiding desire for justice and opportunity. We each have a right to vote---so make good use of this sacred right and do what you can in your own family, business or community to make your version of America a little bit better for the people you touch; the Founders will certainly applaud and appreciate your effort.
Here in our family our son and daughter continue to thrive in their respective pursuits. Our son, Sloan started a company called Lifespans, Ltd., which is based in Hong Kong. Their first product is a novel bone screw for use by orthopedic surgeons on patients who suffer from a wide array of osteoporotic conditions. The hope is to follow up the bone screw with other inventions. Sloan looks forward to completing his thesis and earning his PhD from Hong Kong University in the months ahead. I asked him if he will get to wear the special PhD hat during the graduation ceremony; looking forward to that. Kendall is hard at work on her next young adult fiction book; this one will be set in the American West of the late 1800s. Her first two, published by Little Brown, New York are about a young woman and family members with magical gifts who live on an island like Martha's Vineyard during the whaling days. When Kendall is not writing she can be found tending to our wonderful grandchild, Iris, building furniture, and enjoying life in Cambridge MA with her great husband Dave. My wife Denise and I are looking forward to springtime here in NJ; work, golf, tennis, gardening, family and friends are our focus. We are grateful for everything about our life together.
Wishing you and everyone in your family the very best.
Peace,
Keith