News
March 15, 2012
NEWS From....KULPER & COMPANY

NEWS FROM…….KULPER & COMPANY, Executive Search
"Where Academia meets corporate innovation…."
March 15, 2012
New & Current Searches:
R&D Material Scientists
We will be soon be looking for mid and senior level material scientists for leadership roles in the principal R&D Center of a multi-national company headquartered in the Midwest.
We are working with the VP and Director of the R&D Center on this search. I will be glad to provide more detail to interested candidates or candidate sources.
The company is a global leader in its field and is seeking creative and dedicated materials scientists to bolster its research and product commercialization effort.

Dean, College of Liberal Arts
We are in the semi-final round now for our search for a Dean, College of Liberal Arts, for Norwich University in Northfield, VT. A number of excellent candidates are currently being developed in close coordination with the search committee. There is still a little bit of time left for well-qualified candidates to apply; campus visits will commence in about 1 week and continue until the finalist is selected in April. To learn more about this search please click on: http://www.kulpercompany.com/_media/1fb982b_Dean_CoLA_Spec_2_16_12_FINAL.pdf
The position spec was developed with the assistance of Michael Esguerra, a professional graphic designer based in New York City; you may reach Michael via his email at mre1@optonline.net Michael does excellent graphic design work for universities and corporations. We met him through our relationship with NYU Polytechnic University.
Civil Engineering Department Head, NYU Polytechnic
We are in the final round for this search. We expect to announce the hired candidate in the next few weeks.
Lightening Energy (LE): Advanced Battery Engineers
I am pleased to say that our work for LE continues unabated as the company builds its prototype manufacturing capabilities in the area of advanced batteries for commercial and military applications. We are looking for electrical engineers experienced in advanced battery development, testing and manufacturing. It is necessary for the successful candidate to be a US Citizen because LE is part of the Federal Business Incubator located inside the gate of Picatinny Arsenal in Dover, NJ. For more information about opportunities with LE please click on: http://www.kulpercompany.com/_media/eb92148_EE_Spec_12_1_11.doc
Other News:
We have tweaked our website. Ian Loew and his team at L FORM Design have made some nice improvements to the KULPER website. The changes are meant to make it easier for prospective clients to learn about how we do, what we do and provide reliable/useful information about professional executive search service.
K&K Real Estate
Some of you may know that we also have vacation properties that we enjoy and rent located in Martha's Vineyard and Kiawah Island. If you are interested in learning about them please visit K&K Realestate It is very gratifying to be able to say that BARRON's magazine ranks Martha's Vineyard and Kiawah Island among its top destinations for a vacation home. They are both great places to visit and enjoy. If you have not decided on your vacation destination for this year as yet, there is a prime week in July still available at our MV home! Kiawah Island is also the site of this year's PGA Tournament---the Ocean Course awaits the likes of Rory McElroy, Tiger and Phil later this summer---you can try your luck on it, too, this spring or fall.
My wife, Denise will be glad to tell all about MV and Kiawah; you can reach Denise directly at (973) 285-3846
KDK MUSINGS……Let the good times roll!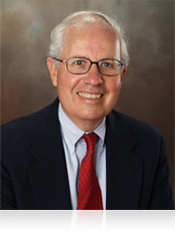 Keith D, Kulper, President, KULPER & COMPANY, LLC
Well it is about time don't you think? We have been in a period of economic uncertainty for way too long, and now the rays of sunshine are clearly here.

NASDAQ has broken through 3,000, the S&P and DOW are up about 8% since the beginning of 2012---- all of us "muppets" are pretty happy at the moment….. No offense to the creative geniuses at Henson Productions or ….the masters of the universe over at Goldman Sachs.
I like the prospects for further growth in 2012---and into 2013, 2014, too. It will be a while before the FED tightens so, for those organizations with access to capital, or generous donors in the case of our university clients, this is a great time pursue the growth and development of your company or university.
R&D is a key indicator of business confidence. Our newest client –the global materials company mentioned at the beginning of NEWS FROM---is serious about attracting more first rate scientists to their R&D team. Like 3M, Corning, IBM and Intel, to name a few, R&D is what drives new and long term revenue and growth for truly great companies. We are glad to be working with this area; the community of people are fascinating to get to know. Our university clients ----like NYU Poly, Clarkson, Illinois Institute of Technology and others, are very focused on creating and commercializing new knowledge, too. We are in awe of their ability to innovate and in so doing make life better for more people around the world.

This is a good segue way to make a mention about our son, Sloan. His work with One Earth Designs, has Sloan in southwestern China at the moment working on applying his design skills gained at MIT and RISD, to helping address health and life issues for people in developing countries. The OED Water Carrier, which looks like a backpack and can carry up to 50 lbs of water, distributes weight very effectively and thereby lessens strain and stress on the person performing the task. OED hopes that their prototype will win acceptance from the people it is designed to help and that the Chinese government will fund production and distribution of the Water Carrier.

Our daughter, Kendall, has become quite the chef and baker of late. Kendall tells us that while she writes, (she is working on young people's fiction) she likes to bake bread and cook great food for her hubby, Dave. We are looking forward to seeing them in a few days---maybe Dave and I will sneak in some golf since the weather is behaving so nicely!

We skipped winter more or less here in New Jersey and like most people in the country that has been a good thing. Spring is just around the corner ---the crocuses are in bloom and the daffodils will be in their glory in a day or so----and of course, the Yankees are getting ready for their run at a 28th World Series Championship----we are particularly looking forward to seeing the Red Sox play our Yanks many times during the 2012 season ahead.

I am interested in hearing how you are doing, so please drop me a quick note or give me a call (973) 285-3850; looking forward to it..

All the best,
Peace....
Keith