News
June 07, 2010
NEWS FROM....KULPER & COMPANY Special Edition: 2010 Advisory Board Meeting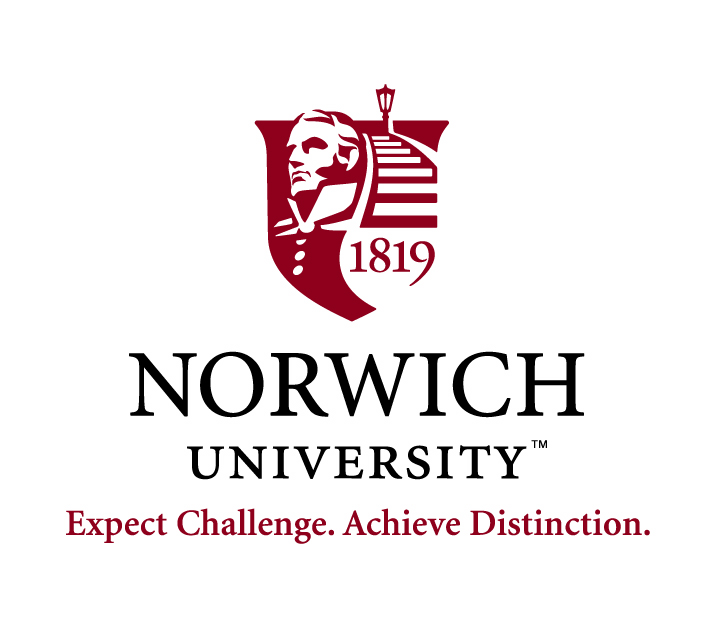 I would like to announce that the searches for NORWICH UNIVERSITY are now both complete; hired candidates have signed off on written contracts and are looking forward to officially assuming their new posts this summer--Vice President and Dean of Faculty and Dean, Crawford School of Engineering. We worked with two great search committees to complete the assignments. They worked hard at their respective tasks and both assignments met the charge of the president and trustees.
We expect to build on the success of these searches by being asked to work with search committees at other fine schools like Norwich in the days ahead. For some schools, the time between the spring and fall semester is an active one for hiring due to unexpected resignations and resultant leadership gaps. We will be glad to respond to an acute hiring need, so if this has happened at your institution or organization we are here to help---Please call me directly at 973 285 3850.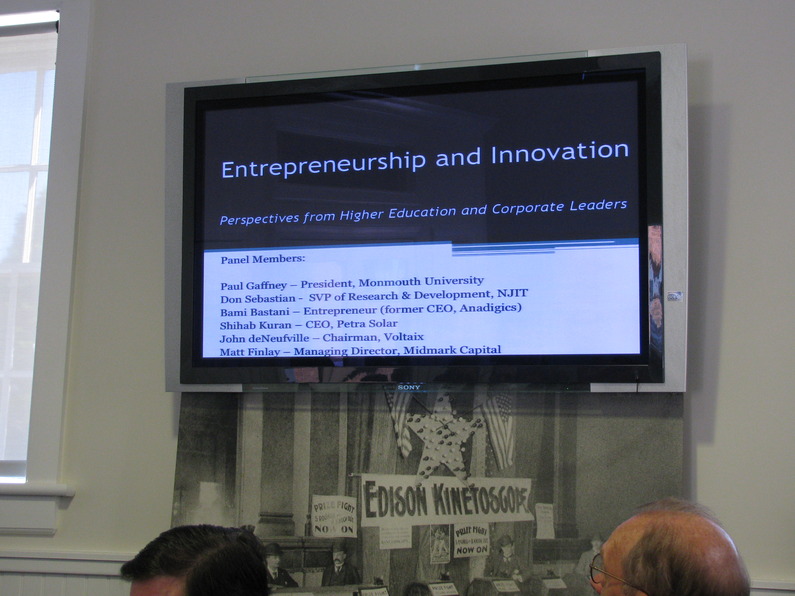 KULPER Advisory Board (KAB) Meeting Report; May 25, 2010
Regular readers of NEWS FROM....know that we created the KAB last year and by all accounts it is thriving. Our annual meeting was held this year at the Edison National Historic Site and Lab in West Orange, NJ. We selected the Edison site in part to help publicize this incredible place and to inspire all attendees to think like Edison. It is a hidden gem of a place largely visited by school children. But as usual, youth leads the way. The site houses many priceless artifacts and much of the original laboratory equipment used by Edison and his staff for their many inventions and in subsequent product prototype and production initiatives.
The meeting was fully subscribed. We opened the session with the official debut of the new KULPER website and company motto: "Craftmanship, Innovation, Quality" . Our motto is meant to convey our dedication to delivering the right hired candidate through highly personalized, creative and plain old hard work. Our new website

www.kulpercompany.com

was developed by Ian Loew and his team at LForm Design in Montclair, NJ

www.lform.com

Ian and I spoke to the KAB members about the design process we used to create our new site and further plans for development. Each KAB member has his or her own password for access to the Advisory Board section on the KULPER website.
A special welcome to all KAB members came from John Keegan, Chairman, Charles Edison Fund. John and his team are responsible for funding much of the restoration work that has occurred at the Edison National Historic Site. The Charles Edison Fund continues to raise funds to further enhance the facility.
Throughout the day, senior level representatives from industry and higher ed discussed their involvement with continuous innovation and entrepreneurship for the benefit of society and the global economy. The AM Panel discussion, moderated by Chuck Rutledge, Managing Director, Precise Insights, was so lively it could have easily gone through the entire morning! We were honored to have the Paul Gaffney, President of Monmouth University as well as Don Sebastian, SVP Research at NJIT provide perspectives on innovation and entrepreneurship at their respective insitutions. The corporate perspective was provided by Bami Bastani Chairman VSSB Nanotechnology (former CEO of Anadagics Corp); Shihab Kuran, CEO, Petra Solar; John de Neufville, President, Voltaix Corp and Matt Finlay, Managing Director, Midmark Capital.
Examples of innovation at the University and Corporate level included special programs in entrepreneurship for returning veterans at Monmouth University www.monmouth.edu as well as multiple million dollar/multi year research grants in a wide variety of disciplines at NJIT www.njit.edu Shihab Kuran spoke of the work at Petra Solar

www.petrasolar.com

relating to the very creative and practical deployment of an entirely new solar generating system---and it is right in NJ. For example, if you are travelling along Rt 22 in the central NJ area you will see Petra Solar's many solar panels attached to utility poles along the highway. This innovative and cost effective deployment of thousands of panels is already generating many kilowatts of 100% green electricity. At Voltaix

www.voltaix.com

the development and production of specialty gases is being used for myriad applications in both the silicon chip and solar panel business. John de Neufville spoke about his company's steady progress and solid growth. The company expects to open a new facility in eastern Pennsylvania in the near future that will be devoted to the research, development and production of new formulations. Bami Bastani showed us an innovative new test for sleep apnea developed by his company VSSB Medical Nanotechnology

http://www.uark.edu/ua/artp/fosteringnewgrowth/VSSB.html

which originated out of research conducted at his alma mater, the University of Arkansas. VSSB is devoted to helping lower the cost of diagnosis for sleep apnea through the creation of an easy to administer test that a patient can self administer at home instead of at a hospital based sleep center. For a fraction of the cost an accurate diagnosis can be made under the supervision of a physician, This innovation will help speed treatment for sleep apnea which is a condition that reduces life expectancy by an average of 10 years. Matt Finlay from Midmark Capital

www.midmarkcapital.com

spoke of the many entrepreneurs his firm has supported in the way of funding and management advice and counsel. Midmark focuses on providing funding support to companies that have established cash flow from operations and is seeking further development through access to growth capital.
As you can see from the depth of topics it was not easy to give everyone the time needed to simply explain their current initiatives let alone discuss how innovation and entrepreneurship can be continuously supported and enhanced through collaborative efforts of higher education and corporate leaders. Despite that, we tried and the exchanges were productive!
The meeting progressed with a special presentation from Michael Epstein CEO and Duncan Culver, Director Research at Lightening Energy www.lighteningenergy.com LE works on advanced power storage systems (batteries) that can be used in a wide array of military and industrial applications. Patents for LE's battery systems are currently in the registration process. In-depth testing by the DOE's Argonne National Lab in Chicago, and various trials at the company location, indicates that a cheaper, lighter, safer and more powerful energy storage system will soon be available.
The afternoon panel, led by KAB R&D Committee Chair, Dr Helena Wisniewski, CEO Equinox Toys, focused on hiring implications for companies and institutions seeking to leverage their growth through continuous research and development. Panelists included Frank Ianna, CEO, Attilla Technologies, former head of Network Services for AT&T, Ralph Selitto, shareholder, Greenberg & Traurig--patent and IP specialist; and Dr Gerda Kamberova, Dept Chair Computer Science and Engineering, Hofstra University. We will be including a session on hiring and strategic search at all future meetings of the KAB.
There was plenty of time for networking throughout the day and all the KAB members enjoyed chatting with one another informally. The CEO of KULPER & COMPANY, Dr.Denise Kenny Kulper was kind enough to supply her signature "Dr Kenny's Toffee" for all KAB attendees and guests.
As the KAB continues to develop we will be open to the addition of more members. The KAB is focused on providing members with valuable networking and career enrichment as well as to help KULPER & COMPANY meet its new business and strategic growth objectives through active referrals of our firm to clients needing our service to help them attract and hire key leaders. Now that we have the KAB well underway we are hard at work contemplating future events as well as fine tuning all aspects of the KAB. Many thanks to all attendees and presenters and particularly to the members of the National Park Service staff and coordinator of the day's events,
Terri Jung
, Assistant Superintendent of the Edison National Historic Park..
We are well into Q2 2010 and the market is looking sketchy but don't lose heart even as you watch your 401k flag. Perhaps this is happening because the market got ahead of itself during Q1 2010 or perhaps this is just what happens with most recoveries---the way back is not a straight upward line. Despite the challenges we are seeing, employment continues to steadily advance. While the current 9.7% unemployment rate was considered by many investors to be "disappointing " --the DOW dropped 300pts on the news-- I think we will continue to watch the rate decline and corporate earnings, improve. The recovery is not "jobless" but it seems that way to many of the analysts--and anyone who is out of work right now wishing to get re-employed. As time progresses and earnings results continue to come out we should see the unemployment rate continue to drop; it just won't be in big jumps. Perhaps by year end 2010 we will see an unemployment rate in the 8.5 % range---we'll just have to see. I continue to believe that the DOW will finish the year close to 11500 as investors buy into ---instead of sell out---the current recovery.
I would be remiss if I did not mention some news of the Kulper family. Our son, Sloan was awarded a FULLBRIGHT Scholarship to continue his research in social entrepreneurship at the University of Dhaka in Bangladesh

http://www.univdhaka.edu

Sloan will attend a special orientation for Fullbright Scholars hosted by the US State Department in Washington, DC later this month, in preparation for his year of study beginning this fall.
Here at our firm we are calling on companies and institutions that need top talent for their most important leadership roles and we are looking forward to announcing more new searches in the weeks ahead. Yes, there are plenty of interesting potential candidates---that is always the situation even when unemployment is below 5%---but the key is to find the RIGHT Candidates....and for that endeavor the use of a professional search firm makes a huge difference in terms of speed of process, depth of candidate choice and long lasting results when the right hired candidate comes into his or her new post.
We always welcome an email or from hearing from you by phone, so please be in touch to update us on how you are doing or to speak with us about a hiring need.
Wishing you all the best.......